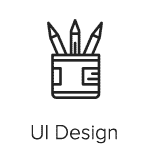 During my time as Art Director at Accenture Interactive we got the chance to pitch for Amsterdam-based fashion brand Scotch & Soda. They wanted to give their social media followers early access to sales and incidentally give away tickets to store openings using an unique mobile experience. Their main goal was to increase the growth of Scotch & Soda's social media channels.
One app, all social media
My team and I came up with Société Scotch. An app which bundled all of Scotch & Soda's social media postings within one app, without the need for users to have accounts to every single social media platform.
No Instagram account? No problem. The app would display Scotch & Soda's Instagram posts within the app.
Although the app enabled its users to be on top of all Scotch & Soda's social media outings it also stimulated these users to follow the brand on the different platforms. If users followed Scotch & Soda on three platforms they would get access to a locked part of the app 'Société Scotch'. Within this normally locked incrowd section of the app users would be kept up to date about the latest sample sales, discounts and more.
Rapid response
In total we spend two days on Société Scotch, from concept to UX/UI and finally motion design. Although the concept never got made, the bond between Scotch & Soda and Accenture Interactive was set for future endeavours.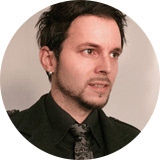 "Christian knows mobile. He has a vast knowledge foundation on top of which his concepting and design work is built, and an excellent grasp on the business/commercial aspects of the industry. His interfaces are meticulous and stylish, and he has a particular talent in coming up with the 'delight' idea to incorporate into the apps he is working on."
Nick Mueller
Creative Director at Accenture Interactive